As Nycote celebrates its 60th year of manufacturing Nycote coatings, we look back through our company's history to see how far we've come.
"It's impossible to know where you're going if you don't understand where you came from," says Marcie W. Simpson, President & COO Nycote Laboratories Corporation.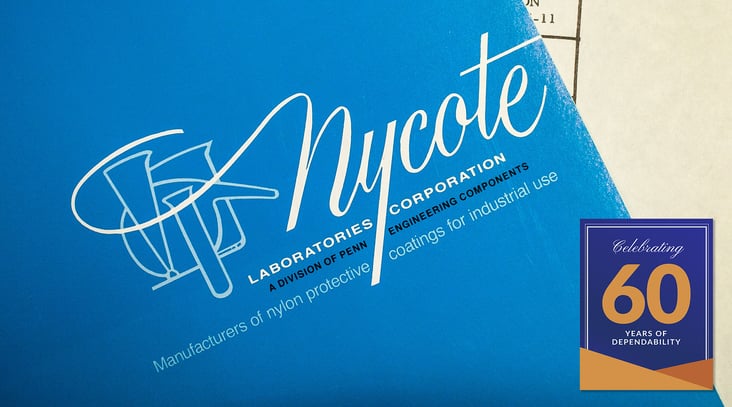 Company founder Lloyd Washburn purchased the formula in September 1957 from an engineer with whom he shared a building in one of the aerospace industrial complexes in Los Angeles California. The discovery that nylon could be delivered on a substrate as a thin lightweight protective film was considered a revolutionary concept and today is still considered a unique process.

Nycote formulas were first produced in 1959, 60 years ago, and were originally commissioned by Lockheed for Douglass Aerospace. Nycote has been a major OEM and MRO coating supplier since Douglass placed them on their approved list in October 1959.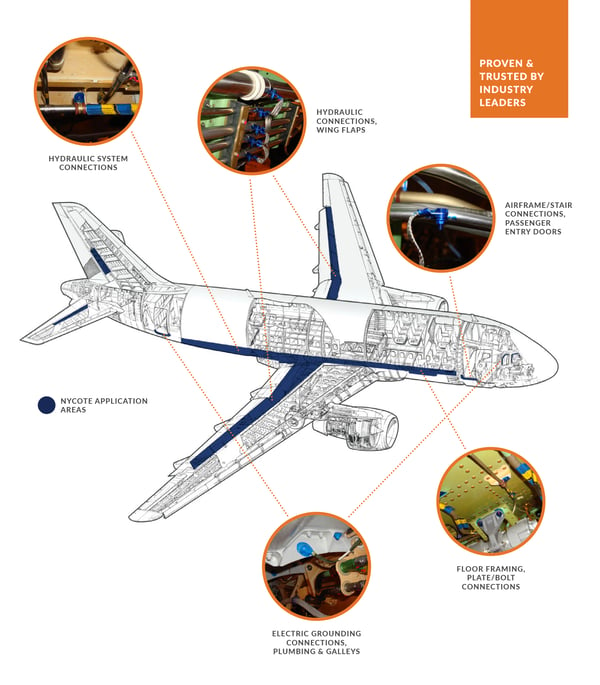 Today Nycote coatings are manufactured solely by Nycote Laboratories Corporation in Los Angeles, California. The proprietary formula can be found on hundreds of interior and exterior aerospace applications.
Nycote 7-11, Nycote 7-11 MEP and Nycote 88 are known as the industry's go-to-products due to their ability to resist corrosion caused by Skydrol, jet fuels, greases, water, de-icers, heat and much more.
The product's ability to protect a multitude of substrates from harsh environments has been tested over the years. These products have exceeded industry standards year after year.

Every aircraft you've ever flown likely has Nycote coatings on it somewhere. Airbus, Boeing, Embraer, small business jets, helicopters and more use Nycote formulations for critical aerospace applications.

The recent mergers and acquisitions fervor in the industry has not changed Nycote's vision or direction. The company is family, veteran and woman-owned. Simpson says she hasn't yet seen another company that would make a likely partner for Nycote, but if another company fits within Nycote's worldview, she might consider purchasing it or its products.


Simpson continues to grow a strong company from within and is currently rolling out a new product, Nycote 99 EcoShield, which, as the name suggests, will be the Next Generation family of products for Nycote.
Simpson says she was inspired to create this product to provide the industry with the ultimate in corrosion protection and a safer product for the end-user.
Nycote 99 EcoShield provides that balance in a product and is the best solution for corrosion, electrical bonding, friction reduction and wear on a broad range of substrates.

In 2018 Nycote chose Pexa, Ltd. as its European product distributor to provide customers with local Nycote stock. Pexa, Ltd. has proven to be a great choice.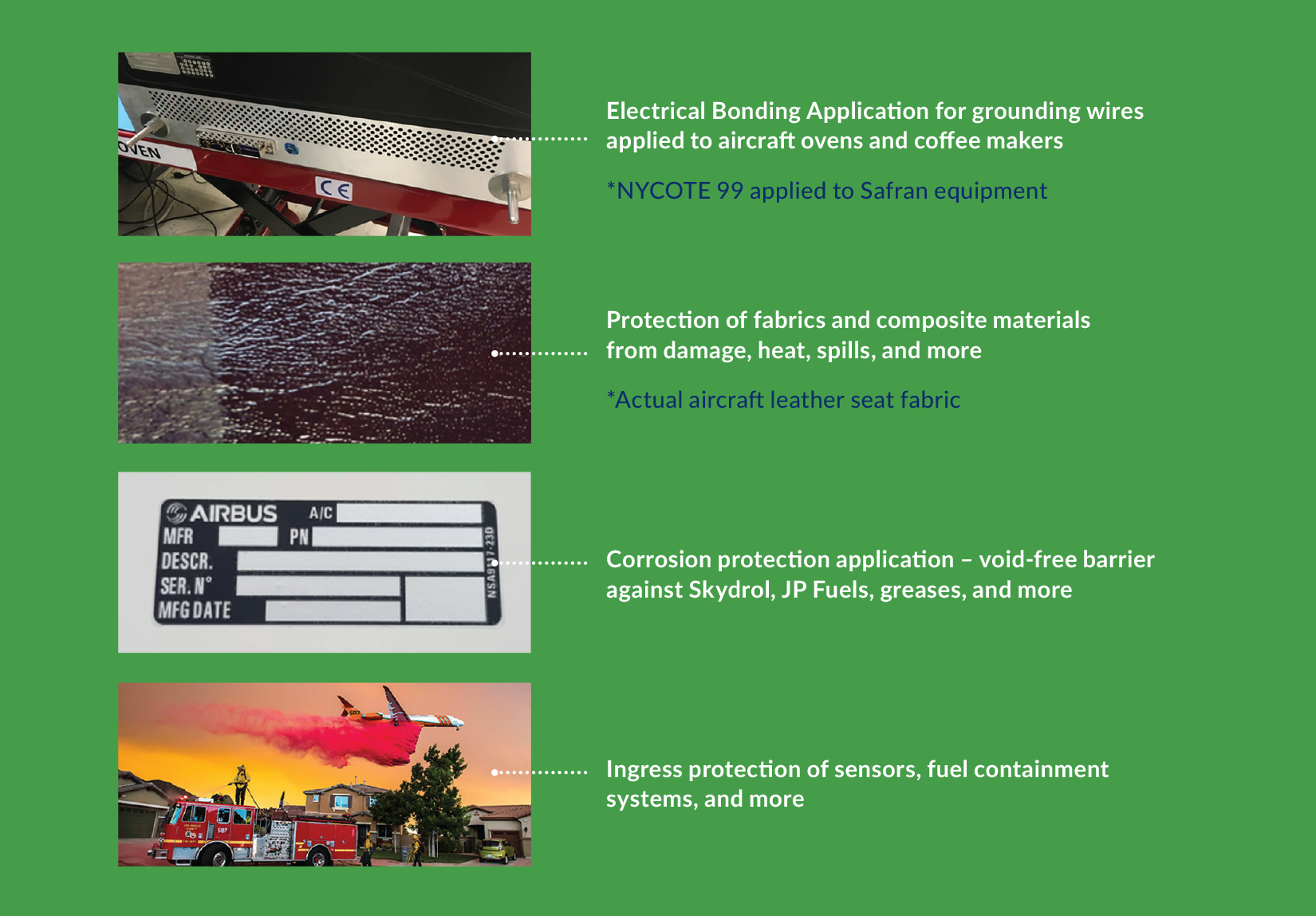 Their Nycote product knowledge is unsurpassed and their ability to provide service to customers is exactly what was needed in the region. As Nycote looks ahead, they see a growing product line that provides the ultimate aerospace coating protection and expertise.

Nycote looks forward to its next 60 years of growth as it continues to innovate and serve the aerospace industry with unique, effective coatings.


---
For more information contact:
sales@nycote.com
+1-818-764-9498